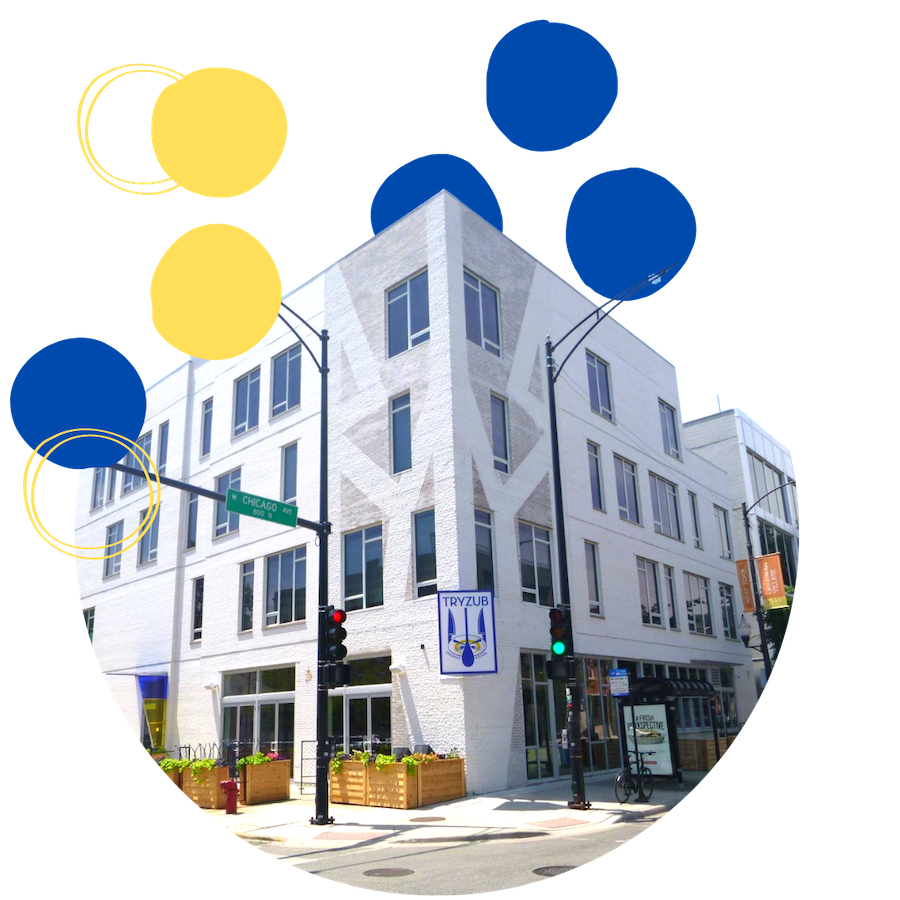 ---
Discover the History and Culture of Ukraine
Tryzub means trident, it is the coat of arms of Ukraine
---
It symbolizes the national identity of each Ukrainian as well as Ukraine's millennium long fight for freedom. The largest tryzub in the world is in the brickwork of our four-story building. Here, you can admire thousand-year-old historic artifacts as well as handmade embroidery and wood inlays while you peruse photos and Ukrainian books from personal family archives.
2201 W Chicago Ave
Chicago, Illinois 60622,
USA
05/31/2016Tryzub was opened in 2016

as a culinary and cultural gem of Ukraine in the USA.

Our mission

is to showcase a modern version of the rich and diverse flavors of Ukrainian cuisine and present Ukrainian art, history and authentic culture in a pleasant, sophisticated way.

Tryzub's kitchen is a wonder place

where we synthesize new complex flavors based on the Ukrainian comfort food memories brought from home.

Famous for house infused spirits

and continuing the unique centuries-old Ukrainian custom of infusing home brewed beverages. Our house infused spirits include traditional offerings as well as dozens of innovative combinations.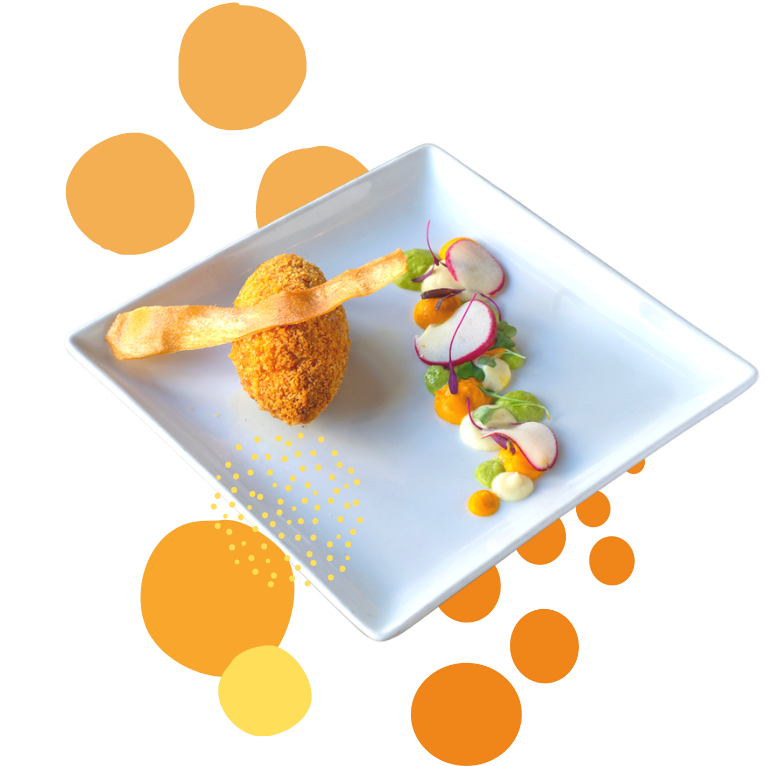 World's Biggest Tryzub Outside
Best Modern Ukrainian Inside
---
Family owned and serving Ukrainian cuisine with a fresh modern twist, everything is handmade in house of the best ingredients.
---
Our story
Tryzub Ukrainian Kitchen proudly represents the best of Ukraine
---
The largest country and breadbasket of Europe, the birthplace of: "Carol of the bells," the first constitution in the modern world, the first helicopter, and an empire with a thousand-year history and tradition of love, hospitality, and sharing delicious cuisine and drink.
We highly support Ukraine in this difficult time of yet another genocidal russian invasion. We are looking forward to a complete victory for Ukraine, restoration of all her lands, full reparations by the terrorist russian state, and a total triumph of democracy and justice in the modern world. Glory to Ukraine! Glory to Ukrainian Heroes!
---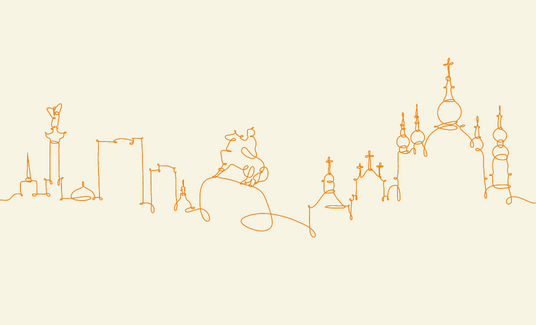 482
Kyiv was founded
---
---
2516
Tryzub Ukrainian Kitchen celebrates its 500th anniversary 
@tryzubchicago
See our photos
on instagram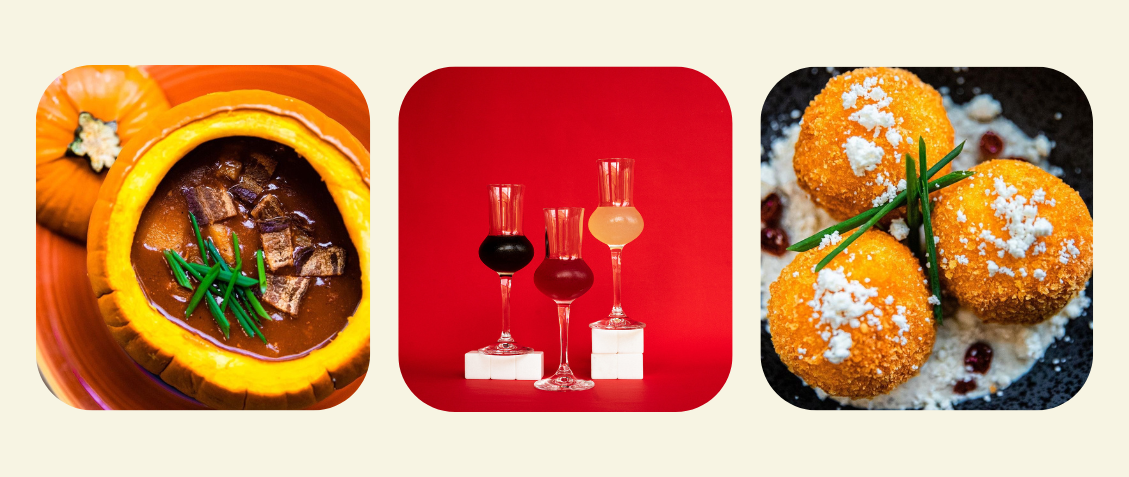 Get a taste of Ukraine
Be the first to know about our special events. Enter your email and subscribe to our mailing list now.
2201 W Chicago Ave
Chicago, Illinois 60622,
USA
---
Monday: Closed
Tuesday - Thursday: 5 PM - 9 PM
Friday: 5 PM - 10 PM
Saturday: 11 AM - 10 PM
Sunday: 11 AM - 9 PM